Having healthy and glowing skin is a dream which can be fulfilled easily. We use so many beauty products to look beautiful. Many of us have gone through so many other beauty treatments to get the perfect skin. Well, to be honest, these treatments and usage of other beauty products cost a lot so going for some simple remedies using daily routine ingredients is a smart move while staying in budget.
In this blog, we are mentioning some quick and easy beauty hacks for our readers using regular ingredients from our kitchen cabinet. However, you have to add some things to your daily routine to get visible results. Here are some tips to why you have to begin with. So let's get started.
Steps for Getting Healthy Skin
Starting your day with Water
Hydrating your skin is the most important thing and you can say it is the first step for getting healthy and clear skin. As we all know that most part of our body is made up of water, its intake is not only vital for the skin but also for other bodily functions. An average of 8 glasses a day minimum. Starting your day with a glass of water with an empty stomach helps to loosen up the tightness of nerves and skin.
Removing Make Up before Falling Asleep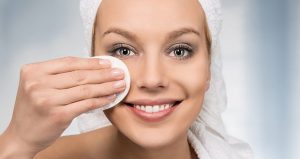 Cleansing before going to bed is very important as putting make for a long time can cause damage to your skin. Removing make with face wipes or micellar water is compulsory. In case you don't have any of these it's ok you can make it at home as well. For an alternative for makeup remover, you will need MILK. Yes. Milk is beneficial for your skin as well. Take a cotton pad or washed cloth. Soak it in milk and remove the make. Whether it is heavy or no makeup light looks, milk can easily wipe it off. Else you can use almond, baby, or olive oil too. These oils or milk will naturally give the nourishment to your skin.
Exfoliate Your Skin
Scrubbing your skin is another good technique of getting glowing and healthy skin. These scrubs help to exfoliate the skin and remove the dead skin cells accumulation on your face. You will find so many different exfoliating scrubs with fruit extracts in the market which might cost a lot.
A simple way of making a scrub at home is to take a cup of sugar (brown or white). Sugar has natural glycolic acid which is a hydroxyl agent. Mix it with olive oil or grapeseed oil. Make a paste of it and apply it in a circular motion. Leave it for 10 minutes on your face and rinse it with Luke warm water. Repeat this process twice a week. You will get a new glowing skin with.
Using a Moisturizer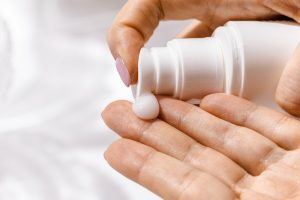 After wiping off your face, make sure to use moisturizer of your skin type. Many people feel like it is unnecessary. Well, in reality, it plays a vital role in healthy skin. Applying products and remedies removes the access oil and impurities of the skin. This leads to dryness which can be fixed with the moisturizer.
Avoid Stress
Well another enemy of your skin is stress. Yes. Nowadays in this hassle of life every single person becomes a victim of stress. Stress not only leads to hypertension but also can fade away the freshness of your skin resulting in wrinkles under your eyes and face.
Meditation is a perfect solution. All you have to do is find a peaceful corner in your home. Lit some fragrance sticks and sit down on the floor by folding your legs. Now inhale your breath for 5 seconds and release it slowly. Repeat the process on a daily basis. Your stress will go away and your skin will be as good as new again.
Now, these were some steps to get glowing skin now let's look into quick remedies as well.
How to Get Healthy Skin with Home Remedies?
Home remedies are more effective than going to beauty salons or getting treatments. Here are some most effective ones to give your skin a younger look.
Using Olive
Olives are naturally rich in vitamins that are beneficial for the skin. It also helps your skin to restore the natural pH level of your skin. Its anti-aging antioxidants help your skin to look younger and minimizes the process of aging. All you have to do is take 4-5 olives, mash them to make a paste. Apply it on your skin for 15 minutes and wash it with normal cold water.
Aloe Vera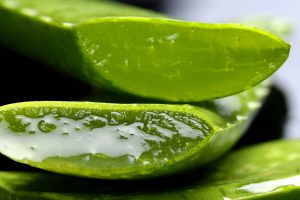 This magical plant is like a doctor to your skin. you can plant it carefreely anywhere as it can grow everywhere. From hair to skin, it is perfect for rejuvenation. It can work as a moisturizer as well. All you have to do is scrape the get out of the lead and mash it gently. Apply it on your skin and rinse it after 10 minutes.
Banana
This fruit is a moisturizer as well as nourisher for both skin and hair. You can make a mask out of it and apply it on your face and hair. For this, you have to take a banana and mash it gently. Put on the paste on your face and wait for the miracle of potassium, vitamin E, and C and the moisture present in it. You can also add a tablespoon of honey in it.
Avocado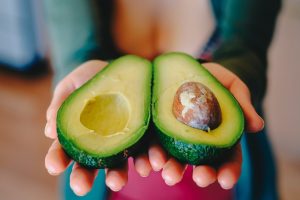 It possesses the properties of aphrodisiac which works like a magic for your skin. Mash the pulp of the avocado, apply it on your skin and leave it for 15 minutes. Cleanse it with milk and wash it out with water and say goodbye to your dry skin.
Honey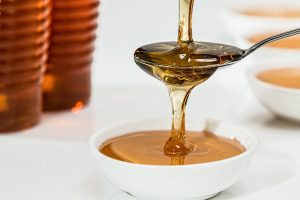 Last here but not least is the honey. Whether you use it externally or internally, it is beneficial in both ways for skin and health too. It works as a natural exfoliator and removes the dead skins and other dirt. Applying this on your face and washing after 10 minutes will give you the new clean and glowing skin.