Roasted Chana Benefits & Nutrition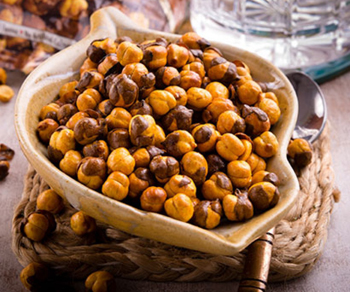 Chana or chickpeas comes from the legume family. You may be unaware of the fried gram/roasted chana benefits and you have been consuming it from years as a hobby or in snacks. It has multiple benefits along with weight loss and immunity. Due to its protein content, even bodybuilders consume it in their daily life.
So here in this article, we will talk about some magical benefits of roasted chana (chickpeas).
Fried Gram Nutrition
Roasted chana has excellent nutrition content. It gives around 70 calories, 12 gram carbohydrates, 6 grams and only 1 gram fat in 1 serving(approx 20g). With this impressive nutrition profile it is a perfect vegetarian food for people who have been looking for a good protein food.
Now lets lookout its Nutrition value in details:-
Nutrition Facts (Serving size : 20 grams)
| | |
| --- | --- |
| Amount Per Serving | % Daily Values |
| Calories 70 |   |
| Total Fat 1gram | 2% |
| Cholestrol 0mg | 0% |
| Pottasium 0mg | 0% |
| Sodium 20mg | 1% |
| Carbohydrates 12gram | 4% |
| Protein 6gram |   |
Roasted chana/fried gram nutrition

Also checkout our other blog on health benefits of moong dal.
Roasted Chickpeas (Chana) for weight loss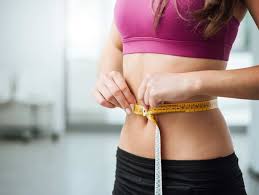 If you are looking to achieve your weight loss goal then roasted chana is what you should be looking for because it has the right nutrition for your weight loss goals. The roasted chana has a good amount of protein and fiber which is perfect for weight loss.
It is one of the perfect food for weight loss and is also recommended by professional nutritionists. In your weight loss diet plan, you should always stay away from more calories and roasted chana is perfect for it.
It is not only a healthy snack but it is delicious too. You can easily increase its taste just by adding some veggies and make it more healthy. The fiber and protein content is just perfect for reducing and controlling your weight.
Even normal people can eat it in the form of chaat by adding some paneer and veggies. This is the perfect food to get rid of your boredom hunger.
Do you know you can also achieve you weight loss goals from this article here: sprouts health benefits
Bhuna Chana for Diabetes
You may be unaware about the roasted chana benefits for diabetes. Do you know that protein and fiber content in bhuna chana may help you to control your blood sugar level.
In India after the age of 50, most of the people got suffered from diabetes and maybe eating lot of pills to control their blood sugar level.
So, it is good to eat around 1 cup of bhuna chana (approx 164 grams) daily to control your blood sugar levels. Just add it in your diet and you may also notice its benefit for your diabetes.
Fried Gram for a Healthy Heart
Now, let's come to 4th roasted chana benefit and i.e for the heart. Fried gram is a good source of antioxidants which will help to keep your heart healthy.
It can also reduce the heart disease just by adding a cup of a fried gram in your diet. Consuming fried gram with jaggery is very beneficial for your heart as the potassium content present in it also reduces the risk of heart attacks.
Roasted chana for Healthy Bones
The roasted chana is loaded with nutrients like calcium, phosphate, manganese, magnesium, iron, zinc, vitamin and with this type of nutrition profile it also helps in maintaining the strength of your bones.
Check out our other blog on gym workout schedule for men pdf.